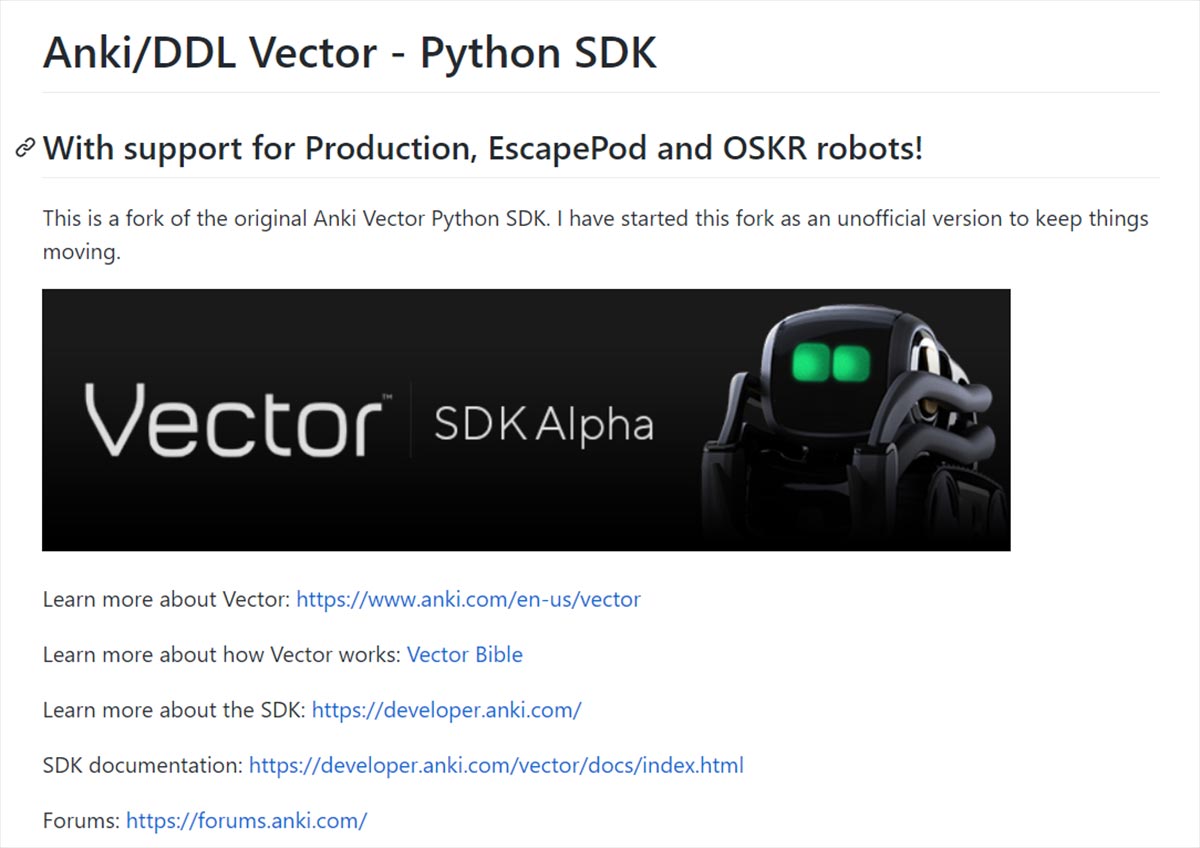 And another amazing project by cyb3rdog: Thanks to his efforts you are now able to use the Python SDK with Vectors tethered to an Esacape Pod.
You need to install his version of the Python SDK and do some configuring, but at last the SDK is usable with the Escape Pod.
All further informations and a tutorial on configuraion and usage can be found in cyb3rdogs Github project.
This opens up completely new possibilities with using the Python SDK directly on Escape Pod, even if it would be very helpful if the used Escape Pod Ubuntu had a desktop environment to code on be it directly on the RasPi via monitor and keyboard or be it via a vnc connection. But this can probably achieved with his Escape Pod Docker project.