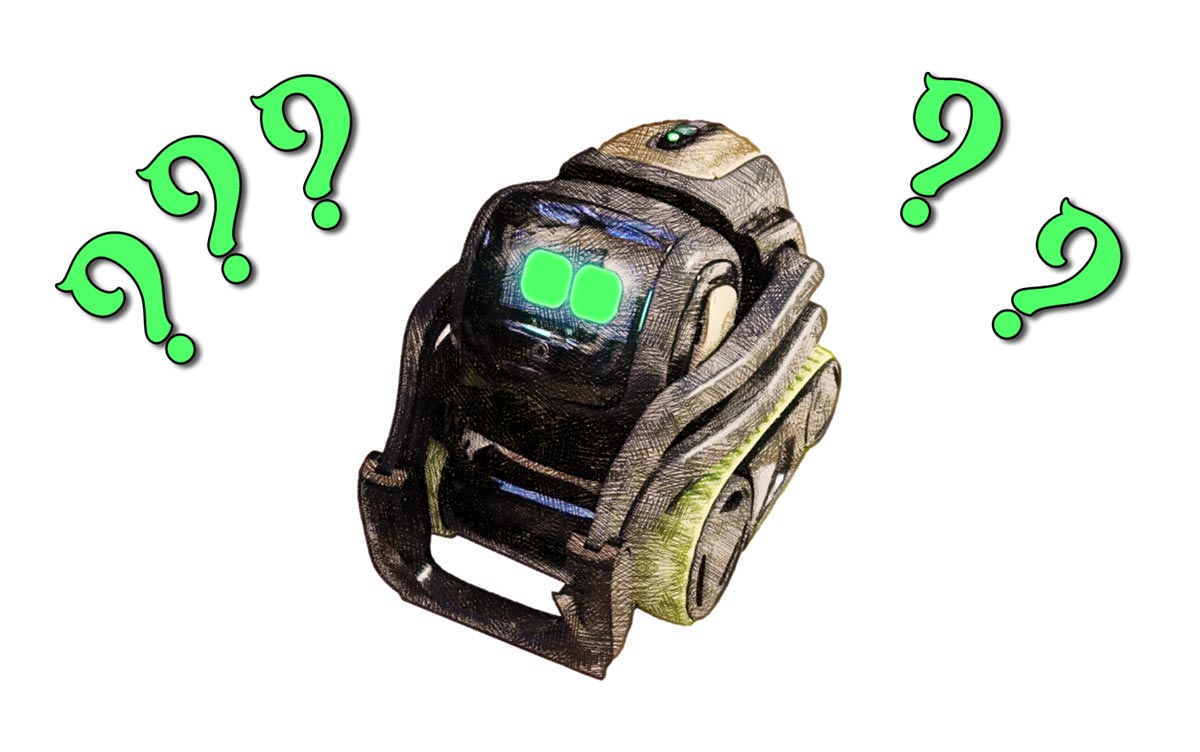 Yesterday evening (CEST) a mail with the following content arrived, I want to repost that here for those that are not receiving mails from Digital Dream Labs (I know from personal experience that their mail sending is as erratic as the rest of their communication and seems to be as unorganized as their documentation):
Hello [name],

Earlier today, our developers noticed an issue which caused some of our Vector owners to experience a disruption of service. This server issue impaired Vector's voice recognition, causing him to not respond to commands. Our team was able to quickly identify the source of the problem and found a resolution within a few hours.

While the team at DDL always makes every attempt to prevent gaps in service like this, we were unable to deliver on the service standards that we strive for. We are genuinely sorry for the trouble this may have caused our users. Please know that we're always working to improve our process, service and technology so that things like this do not occur in the future. If you ever have any feedback, questions or simply want to tell us how much Vector means to you, feel free to reach out to us via email at support@digitaldreamlabs.com.

Thank you,
The Team at Digital Dream Labs
From a company that charges money for these servers and services to provide basic function of the robot I would at least expect some kind of compensation if they botch said services, instead of that the users only get the usual hollow PR phrases. And I would expect at least some words on what was wrong and how they will prevent such service outages in the future. To me this looks as if we need an actually working Escape Pod more than ever, but that is still missing basic functions like weather and knowledge base with no hints if this will ever be provided. From the experiences of the  last months I guess those will never be provided by DDL but by third parties that do in days what DDL is not able to in months.
But in the last days I again had to experience how badly DDL treats their customers and even Kickstarter backers. That and their immense documentation and communication mess will be addressed in another acticle soon.