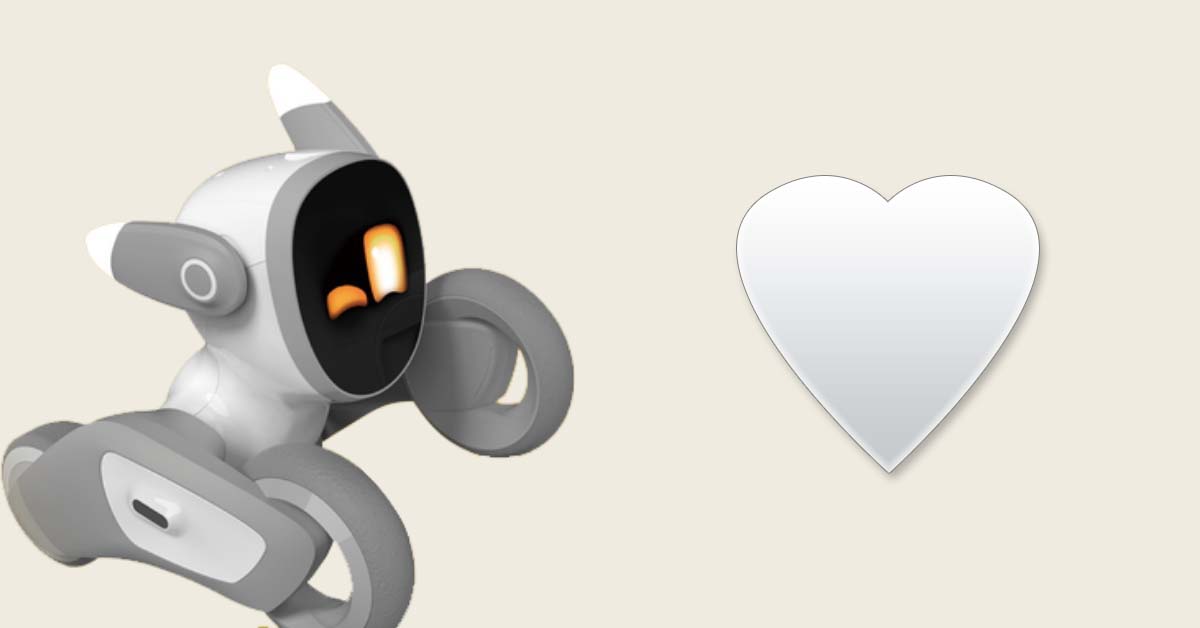 The Loona Kickstarter is open again! This just came from Kickstarter via email: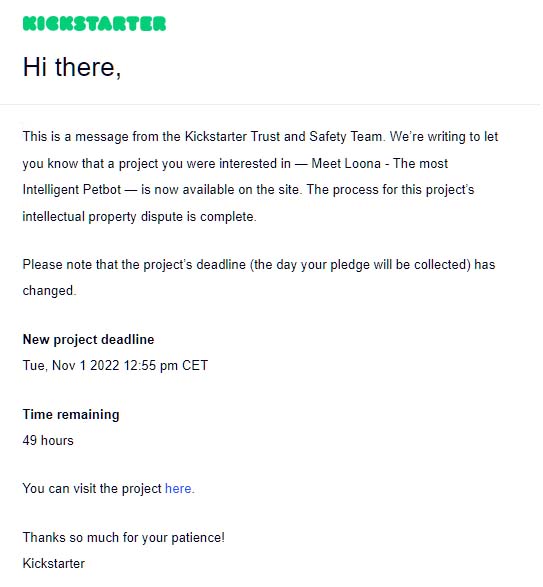 The same again in text form:
Hi there,
This is a message from the Kickstarter Trust and Safety Team. We're writing to let you know that a project you were interested in — Meet Loona – The most Intelligent Petbot — is now available on the site. The process for this project's intellectual property dispute is complete.

Please note that the project's deadline (the day your pledge will be collected) has changed.

New project deadline
Tue, Nov 1 2022 12:55 pm CET

Time remaining
49 hours

You can visit the project here.

Thanks so much for your patience!
Kickstarter
From the speed this was resolved, and on a weekend even, it looks to me as if DDL's claims had no substance at all. That's what I  and a lot of other folks from the rboto community said immediately.