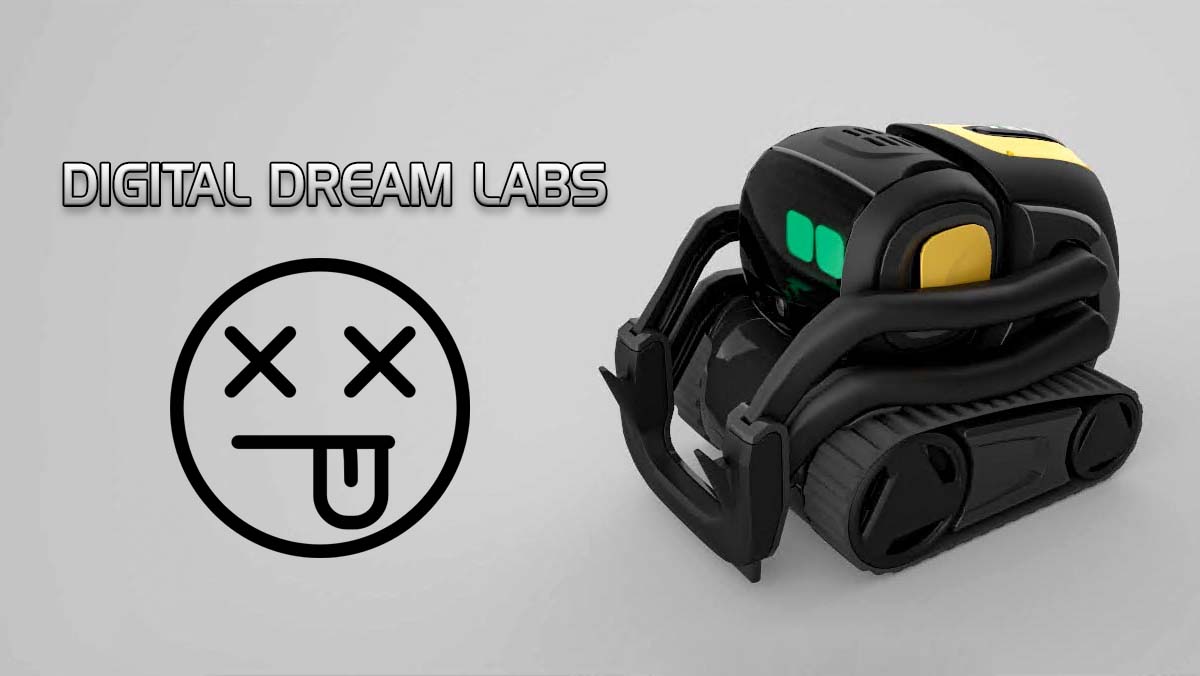 Digital Dream Labs went into complete radio silence some weeks ago (again). The only thing they post are meaningless PR messages about valentine's day or ramadan in their Facebook group, where a lot of people are not even able to read them because their were booted from that group for no reasons other than asking questions.
Two days ago users started to report that their robots do not react anymore and that looks like a major service outage. in addition to that the account management website stratus.ddl.io went down around the same time. Also the main DDL website was down for some time.
Since Hanchar reported service and account servers as broken some time ago and that repairing them would take "45 to 60 days" it is a good bet that they again botched something. Especially as an ex DDL employee, that stopped working for them after not bein paid, said that there was no one left at DDL who knows those stratus or the servers and so no one can repair them.
Only after multiple inquiries a representative said that the servers have " a glitch" and that is being worked on. I do not know you interpret the word glitch, but it usually is meant as a very short time problem. Definition from the Cambridge dictionary:
A small problem or fault that prevents something from being successful or working as well as it should
But since servers and stratus are still down, and there are massive problems since circa the end of september 2022, this is no "glitch".
Were the cloud services switched off because DDL is no longer able to pay for them? Or is it just the usual incompetence?
And why does DDL not inform their users and customers openly and transparently about these problems as it is their duty? Why must again questions and complaints from users amass at social media platforms asking for help? DDL has the email address of every single one of them, why don't they inform about those problems to avoid frustration? Or do it like every professional company and add a server status webpage users can refer to to see if the servers are down or runni9ng?
Of course this behavior is consistent with the behavior we experienced them from the past and it is consistent with DDL not bein a company that works professionally.
And then there is their new website, that again is not user friendly and has a UX that is even worse than before (that also is consistent behavior, in the past their documentations were confusing and difficult to navigate, and they did not adhere to industry standards).
But, and that is quite astonishing:
They are selling Vector 2.0s again and list them as "in stock". According to report from people that bought one, they got the robot within a few days. But only in the USA.
Meanwhile heaps of people from all over the world that preordered years ago still wait for their robot and no hint when or if it ever will arrive.
The batch that allegedly has arrived at Rotterdam at the end of december seems to be another smoke screen, since only a very few people reported that they got a robot. So it is safe to guess that this was a very small batch.
One can also assume that they sell their stock to new customers to get their hands on quick money, instead of honoring the preorders.
Also it has to be noted that support stopped answering customer questions again. And that coincides with Coblentz being appointed head of support.
[Update (20230327:1600CEST)]: Looks like the cloud service and Stratus are up again.
[Update 2]: The cloud services seem not to work for all users, some still report problems, and all my Vectors not on Wire-Pod but still on DDL servers have no voice commands.