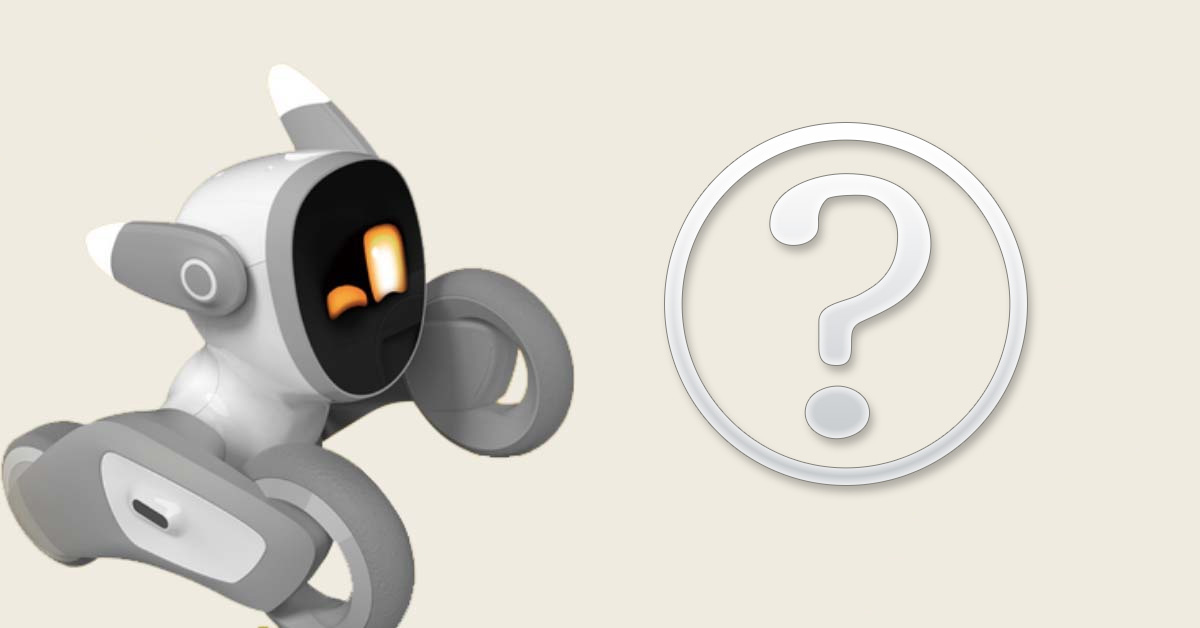 We know that in the past KEYi Technology put out some very questionable information mails and posts that often raised more questions than they answered. After some ruckus they apologized with lots of words and promised to "improve their communication".
Have a look at the latest "update":
Indiegogo Final Day Sale and KS+IGG Shipping Schedule!

Dear backers,

Loona will leave Indiegogo planet within 24 hours! Final boarding call !

She will land on our DTC website planet.

*Please note that our DTC website ONLY accepts the USA shipping address for other countries' backers, now or never!

**The [Tip option] is an official and mandatory feature of Indiegogo platform, Tip will go to the Indiegogo official bank account, for which we can not change the amount or cancel it. Also, it will not flow to our campaign funding. We apologize for the inconvenience to your purchase process. You can choose the [Other Amount] option and fill in 0 when you process the checkout.

Additional information:

Welcome to check our brand-new designed DTC website: [https://keyirobot.com/…//keyirobot.com/products/loona) for more Loona detail and her story:)

For all Japan backers, we just launched Loona(in Japanese language) on Makuake, see more information on Makuake official website and enjoy super early bird discount: [https://www.makuake.com/…//www.makuake.com/project/loona/)

For orders' shipping schedule:

The current estimated shipping time in June is only for orders after March 1. Please do not panic:)

Our shipping is according to your [order date]. You can check your order date and compare it with the following estimated shipping schedule.

(1)The first batch of 400+[Locked] orders, Loona will be shipped at the end of March and you may received in April

(2)The second batch of orders before February 15, Loona will be shipped in mid-April and you may received in May

(3)The third batch of orders before March 1, Loona will be shipped at the end of April, you may received at the end of May

(4)The fourth batch of all orders in March, Loona will be shipped in May and you may received in June

We will take care of your after-sales process through our Life-time Customer Support, feel free to contact [feedback@global.keyirobot.com]

#Loona #Indiegogo #shippingtime
(note: if you clicked the links in the Facebook text you would get 404 errors, I fixed them for you.)
Besides that I have no idea what a "DTC Website" is: So there will be no options to order Loona for countries outside of the USA and Japan (and China most probably)? It is obvious they see these two countries as the biggest markets and do not care about the rest of the world. After an inquiry about this they wrote
Yes we will find distributor in other countries.
… and reading "we will" I have to ask: Why did this not happen already? Why are no dates given on this? There was more than enough time. Also there are already distributors in place for Clikbot, why don't they just use these? This looks quite fishy to me and it is a clear affront against robot enthusiasts in the rest of the world. It was already confirmed by a user: You can select e.g. "germany" as a country in their shop, but only at the END of the checkout process you are informed that they cannot ship to germany. At that point they have already collected all your data (which is illegal by european law, by the way).
Also we have to notice the unclear wording on what customer belongs to what batch. The first and the fourth batch are missing order dates to make this clear, this is especially strange when they explicitly talk about "shipping by order date".
And last notice that there is no word about the charger for the XMAS orders that should arrive in april, and when I inquired about it, I got no answer whatsoever.
It is still obvious that they struggle with the english language and are desperately in need of a person that
is able to write comprehensible english
is able to create professional, detailed and concise PR messages
Those improvements in communication were promised multiple times, but they still put out these incredibly bad info releases.
What also is missing from this update and is not answered when asked about are the promised local repair centers, so broken Loonas do not have to be shipped back to China. Those were promised for february and new we are halfway through march without any concrete information on them.
This cannot be too difficult to do. Loona is service friendly, even for customers with a little tech knowledge (see my post about changing the ear motors and repairing the ears). So the hurdles are really not that high in finding workshops that are able to repair Loonas, especially if KEYi Tech provides them with parts and tools. So what is the problem and why are there no informations on this? Was this scrapped?
Another thing that bothers me: There are not enough firmware updates, those have to get out faster. Loona's obstacle avoidance still is very bad and if she hits an obstacle she does not even recognize it with the latest update and just tries rolling forward. The same goes for wake word recognition and speech commands. And where are the options in the app to set activity time, as was discussed in the official Facebook group?
Also an SDK or means to code her not using a phone or tablet are nowhere to be seen. Tablets and especially phones are no way to do this, they are WAY to unergonomic for coding. And where is a Python SDK? This should not be too hard to do if there is already Blockly to code her? Again there is absolutely no information on this. If they really want to sell Loona as a STEM tool, this also needs improvement fast.
I will cover this aspect in another article soon.