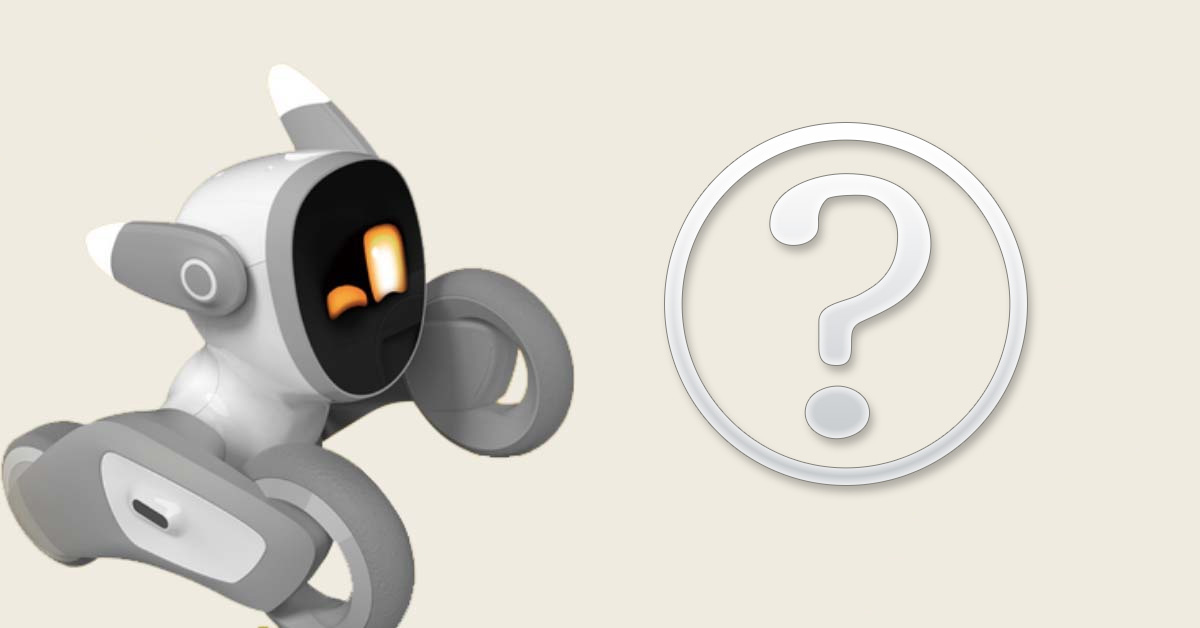 Despite the fact that the Loona repair kits were promised for mid-january so far they not only not arrived, but also the tracking info we got after the first useless amd now tracking did not update for weeks. As far as I can see those repair kits did not even leave china. When asking about it in the official Facebook group you get no answer whatsoever.
So: Where are the promised repair kits? Do KEYi tech actually prefer I send them my robot instead, generating far most cost for them than if I repair Loona myself? It is a courtesy that I am willing to do that, I do not HAVE to do it. So I do their work, work that I expect them to be forthcoming and truthful. If they botched the shipment because chinese new year I expect them to say it openly and transparently.
That really is not good and I will emphazise again what I wrote in the past: KEYi Tech needs to improve the quality and transparence of their communication with the community vastly.
Today I found a notification on Facebook that an admin has removed one of my comments and that I can find the reason if I click on the notification. If I do that I am greeted with a blank screen.
I definitely have not posted a comment that violated the group rules. And if KEYi Tech now gos the DDL path and tries to censor community members without real reasons this is a very bad sign. A company would not have to do that if nothing is wrong.
When aksing what exactly it was I did wrong, they immediately locked the comments for that post instead of answering my quesion.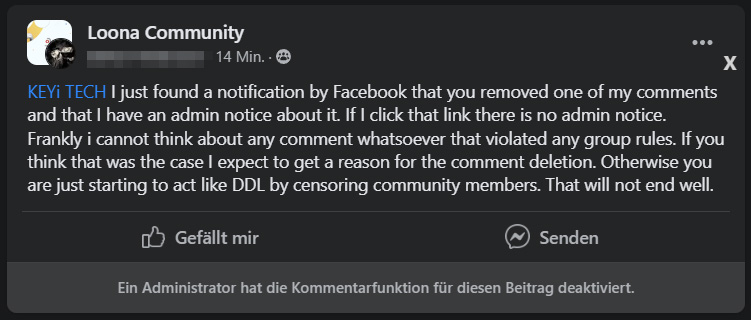 So they have the time to lock the post's comment section, but the do not have the time to answer a perfectly reasonable question?
This does not look good. That KEYi Tech has to resort to this kind of behaviour is very disconcerting.
Update: I will screenshot all my posts and comments from now on, to have proof that nothing evil was posted.