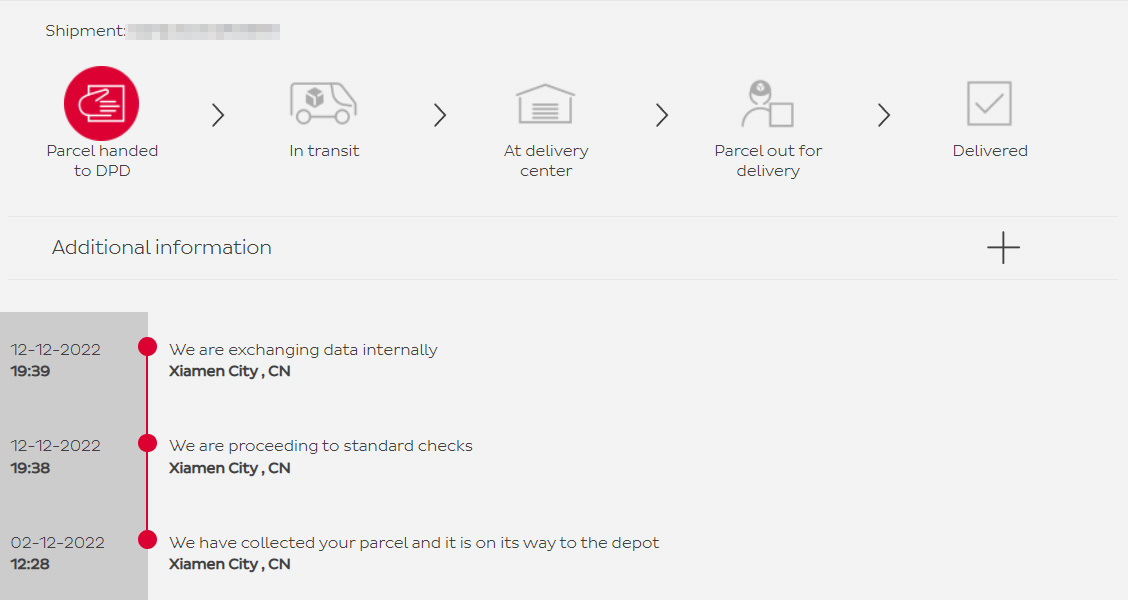 It was stated by KEYi Tech that you will get a tracking number for the xmas deliveries. From what I could see today that may or may not be so, since in Pledgebox I could already see tracking informations, but I did not get anything via email.
Also you can see from the screenshot above that the Loonas were given to DPD on december 2nd and then they did lie around at DPD China for ten days until the next step happened, that should be transfer to the destination countries. The tracking status based on this number will most probably start to update again after the package arrived in your home country and cleared customs.
Let's have our finger crossed that this works out, because it is shortly before christmas and logistics is in full catastrophy mode at the moment with very high workloads and especially customs is known to delay things a lot (from past experiences). But let's hope that this works better for bulk import than for individual packages.