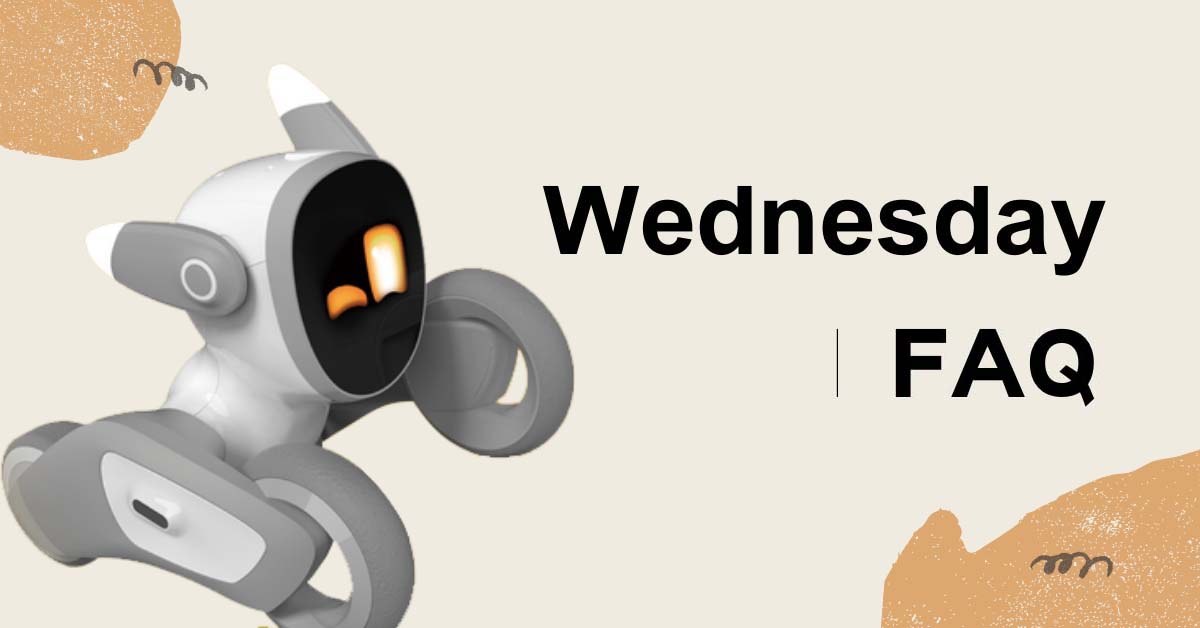 KEYi Tech provided another Loona Wednesday FAQ on Facebook that I want to share with you here:
1. Christmas Shipping Delivery Time
Everyone please rest assured, the estimated delivery date of Feb is for standard shipping, but people who added Christmas Delivery will receive Loona before Christmas. We did not put Christmas shipping as a shipping option but instead as an add-on item. Therefore, the shipping date of Christmas Delivery is not reflected in your reward. The exact delivery date will be between Dec 10th to 23rd due to country variation.
To further eliminate your concern, we actually added a 7-10 day buffer in the estimated transit for both standard shipping and Christmas delivery to ensure the delivery.
⠀
2. VAT cost for Christmas Delivery
For Christmas Delivery, we will be providing invoice (shipping cost excluded) for every backer, and it will be the proof used for custom clearance.
For EU and UK, you will only need to pay VAT, the rate varies between 20% – 25% of invoice according to your country.
The VAT rate for non-EU european countries is 25%, 13% – 20% for Asian countries and North Amercian. As far as we know, there is no VAT for US.
⠀
3. $3M Stretch goal
We have explained this in last #LoonaWednesdayFAQ, but we still have many users asking us again – We originally set our stretch goal at $3 million, but as many of our backers requested, we decided to set the stretch goal lower to $2.5million! As we updated on our KS page and posted in our community, every Loona backer will get a free Loona Dinosaur Outfit for $1.5m and Game Prop Kit for $2.5m!
⠀
4. The Kickstarter page changed in the last days, does this mean the design of Loona will change too?
We understand the frustration and confusion at this time. The design of Loona will not change, and you will receive the product as we promised. We can be sure that we will keep the design of Loona original.
⠀
5. Will Loona remember existing people's birthday?
Loona currently doesn't have a feature to remember users' birthdays. But it's a very interesting idea and we'll consider it in future development so that Loona can surprise you on your birthday. That's really sweet!
⠀
6. Will Loona have a capability to speak for weather status?
At present, Loona does not support the weather broadcast function, but this feature is not difficult, we will study the information policy of the weather database, and if possible, we may consider adding it to Loona so that Loona can remind you of weather changes. That's sweeeeet, too!
⠀
7. I missed Loona's KS event, can I still buy her right now?
Kickstarter is not the end of Loona, we will surely meet again in the near future. Please keep following our Loona community for the latest news!
⠀
8. Will two stretch goals be included in the delivery? Can I get them before Christmas?
Yes, the stretch stretch goals will be included in the delivery and you will definitely receive Loona before Christmas if you have selected Christmas delivery package.
Comment on point 2:
That is not how it works for europe. Their invoice is only one proof I have to provide to customs for them to calculate amount of fees and VAT, the other one is the payment proof (that means my credit card statement of account for that payment). And since that shows the prince including shipping and charger, the authorities will deduct VAT and fees from that complete price. I suggest KEYi change their stance on this and provide import fees free delivery for christmas as you do for the february delivery, else that may lead to heaps of problems, especially overpaying.