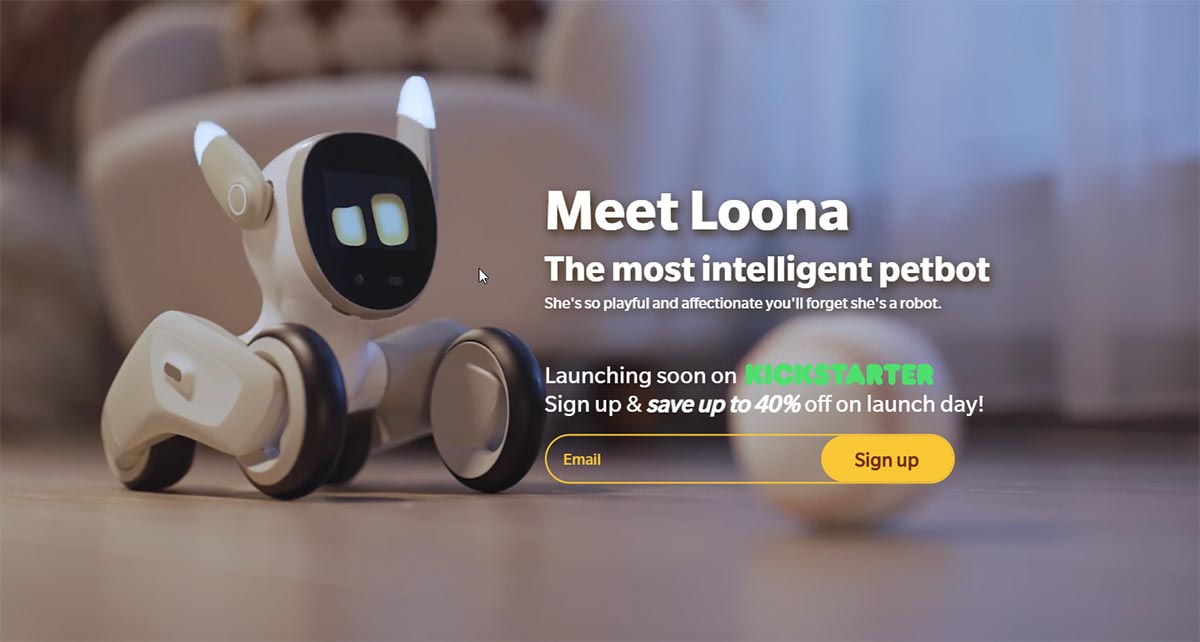 A new crowdfunding for a robotic pet is on the horizon. It is called "Loona" and the company creating it are KEYi Technology Co.,Ltd., the people behind ClicBot. So here is a company that already prooved they are able to successfully realize such a project.
The feature list of Loona is amazing with face, body and gesture recognition, obstacle avoidance, fetch games and multiple more you can read for yourself on the official announcement page. I would guess that what we are shown on that page is not a prototype but a computer render, but from what wee see there Loona looks quite amazing.
The body construction looks way different from Vector and seems quite ingenious. They made sure to change the eye form to avoid lawsuits from a certain company, that is afraid of competition (and from the first look the eye animations are completely different anyway).
One thing is clear: Vector now is about five years old and technology advanced a lot since then. It should absolutely be possible to create a robot that is more advanced than the cute little guy. But never forget: The engineers creating Vector did amazing and ingenious stuff with the desktop pet, so it will be difficult to create a robot pet that will become that popular and loved.
But from the looks of it, Loona absolutely can be that.
So far there is no information on if there will be an SDK or options to expand Loona, but let's hope so. We will know more as soon as the Kickstarter goes live.