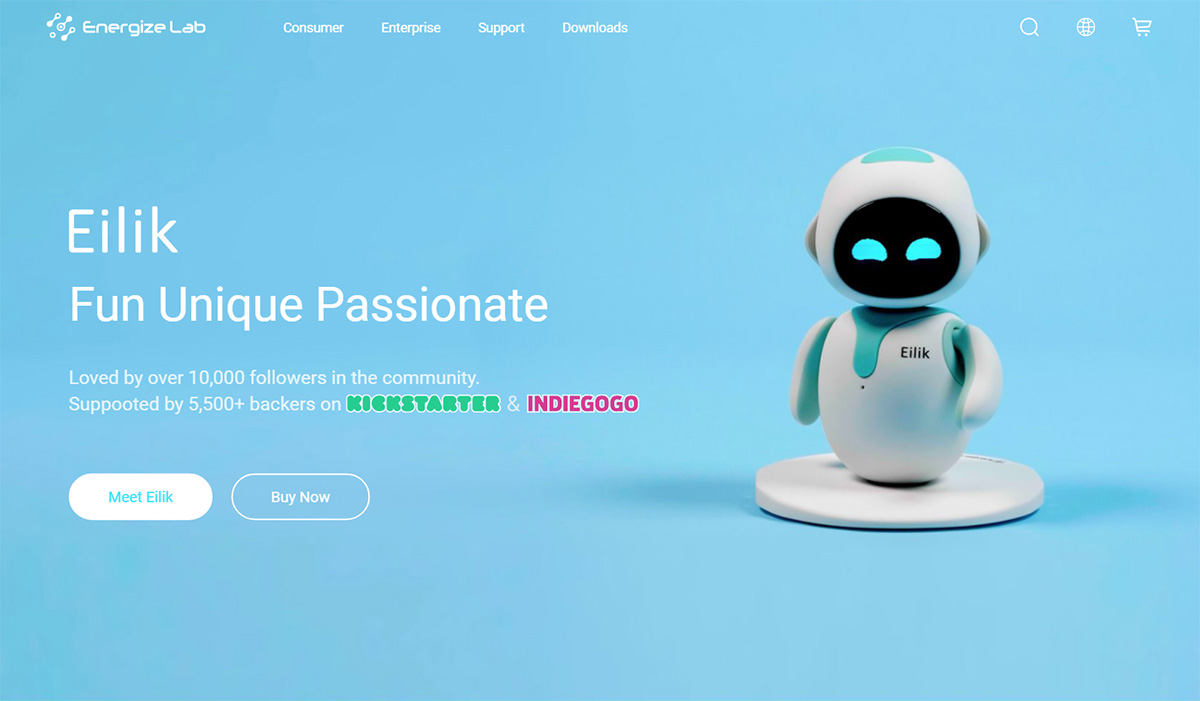 The first Eiliks arrive at their homes with backers (european Eiliks are still nowhere to be seen, since Energize Labs choose to use one of the slowest possible shipping options, thus discriminating backers in europe. Backers in USA, Australia or Asia get theirs way earlier, regardless of when they backed).
So far the support webseite was nowhere to be seen. That changed as of today, the website is online and can be found under https://energizelab.com.
But take it with a grain of salt, since this seems to be still heavily worked on (hopefully). The website is quite slow, sometimes images do not load. There is a download section where you can get object for 3D printing at home (with a great number of weapons, which I find quite strange for a toy), but the downloads stop after a second or two with "network problem". So the server seems to be unstable. That is something which really should not happen in 2022. Maybe their hosting service is as cheap as their shipping … 😉
The announced software to control Eilik or to upload new firmwares still is nowhere to be seen.
All in all this could have gone better. Let's hope the "quality" of this website is not a hint about the quality of the robot's software or the additional software to control the robotic gnome.