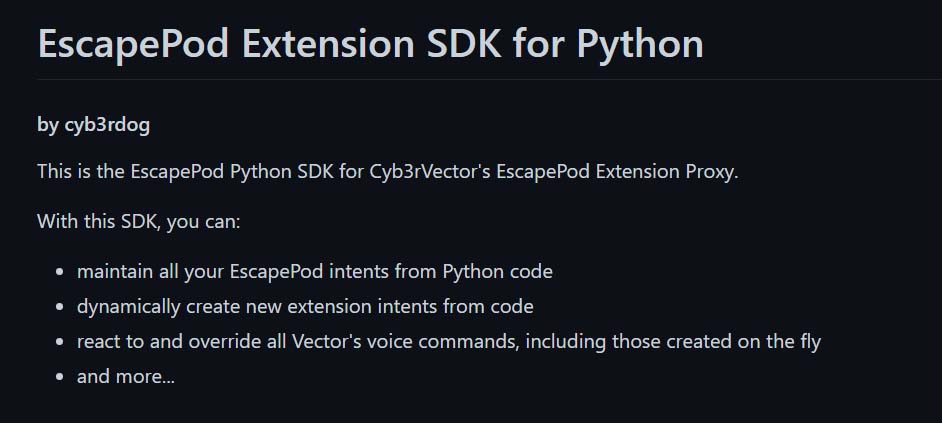 Cyb3rdog released the EscapePod Extension SDK for Python on Github. With it you can access Escape Pod intents via Python SDK and you actually can code new intents and react to voice commands.
From the Github:
This is the EscapePod Python SDK for Cyb3rVector's EscapePod Extension Proxy.

With this SDK, you can:
maintain all your EscapePod intents from Python code

dynamically create new extension intents from code

react to and override all Vector's voice commands, including those created on the fly

and more…
You can read more about it and download or git clone it from the repository page on Github.
Caveat: You will need knowledge of the coding language Python and basic linux knowledge to use this.