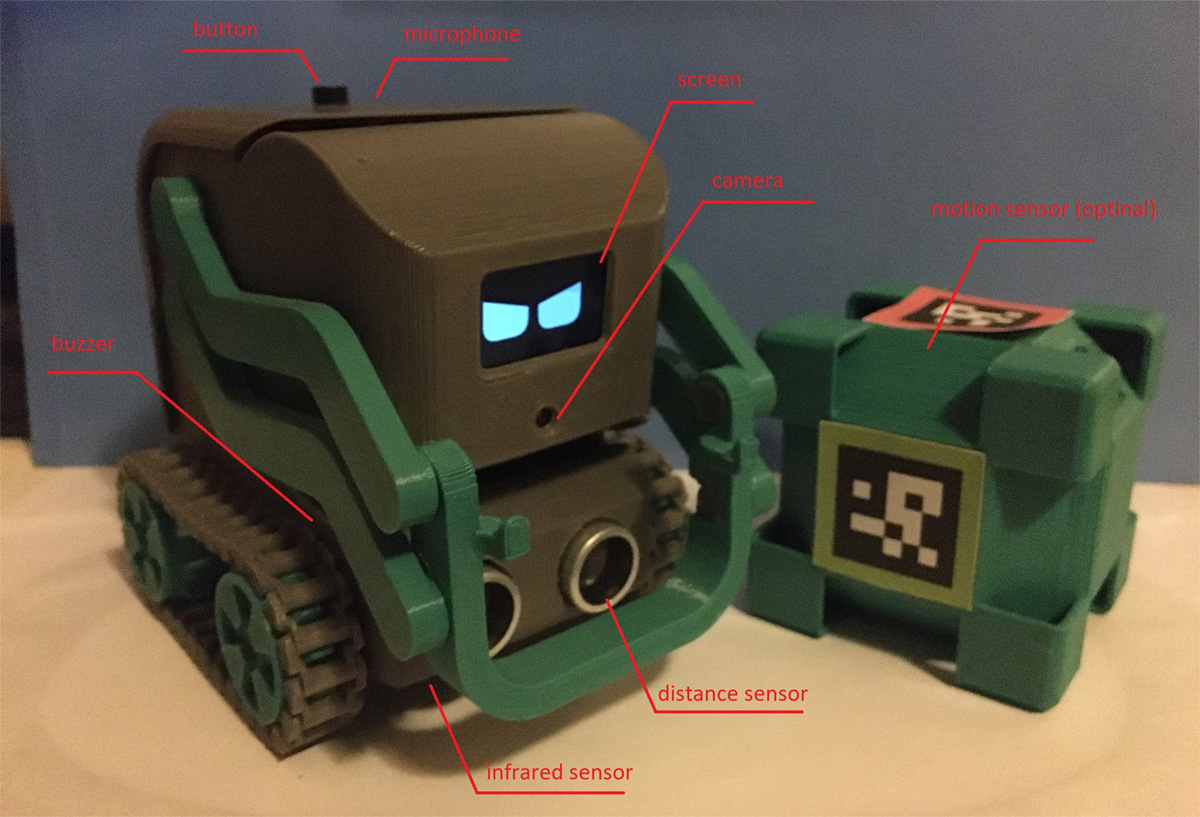 User leodemacondo presents Cozmars on Thingiverse, his version of an open source Cozmo (or Vector) -like robot. It is based on another open robot build called SMARS, that also can be found on Thingiverse.
It has face and speech recognition and can be coded with Scratch, it run s off a Raspberry Pi Zero and despite similarities with robots from a certain company "that shall not be named" it's a complete open source build. The open source license prohibits commercial use.
If you want to build one you will need a 3D printer and you need to know how to build electronics and how to solder. The list of parts is impressive:
raspberry pi zero w
15cm cable 72° lens OV5647 camera
9g plastic blue servo X3
PCA9685 16-channel servo driver with capacitor (bend straight the 90° pins)
1.14 inch color display
3v 15r/m N20 motor X2
L298N motor driver
infrared sensor X2
ultrasonic distance sensor (3.3v compatible)
12mmx12mm button
112D on/off power button
INMP441 microphone (use 90° pins)
3.7v 6400mAh battery  (important: not 7.4v | smaller capacity like 2000mAh should be enough for 1 hour play)
buzzer
and many 10cm wires, use soft silicone wires  to connect display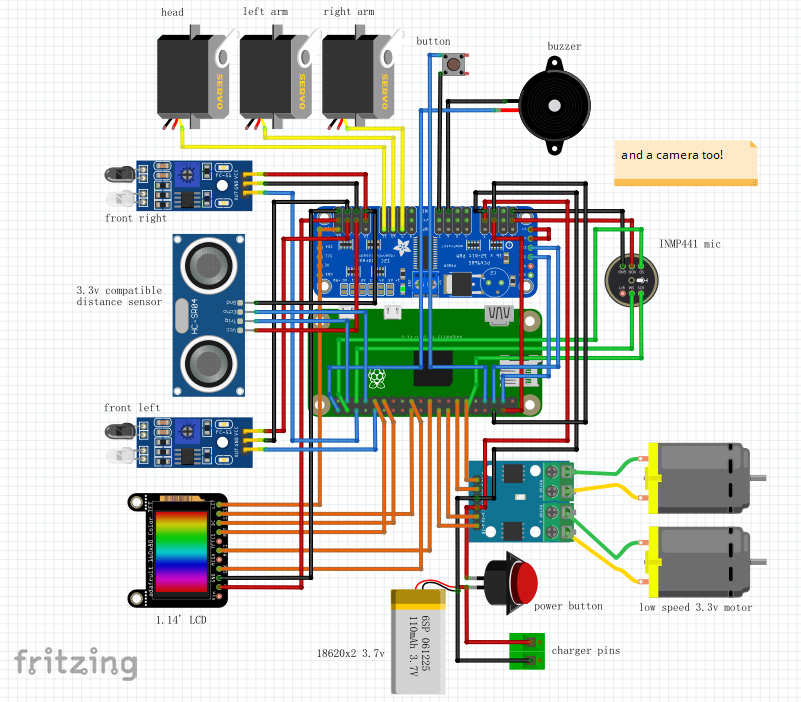 You can find the complete project description with links to further documentation on Thingiverse.
Of course this is not a full-fledged Cozmo or Vector, but the project nonetheless is very impressive.