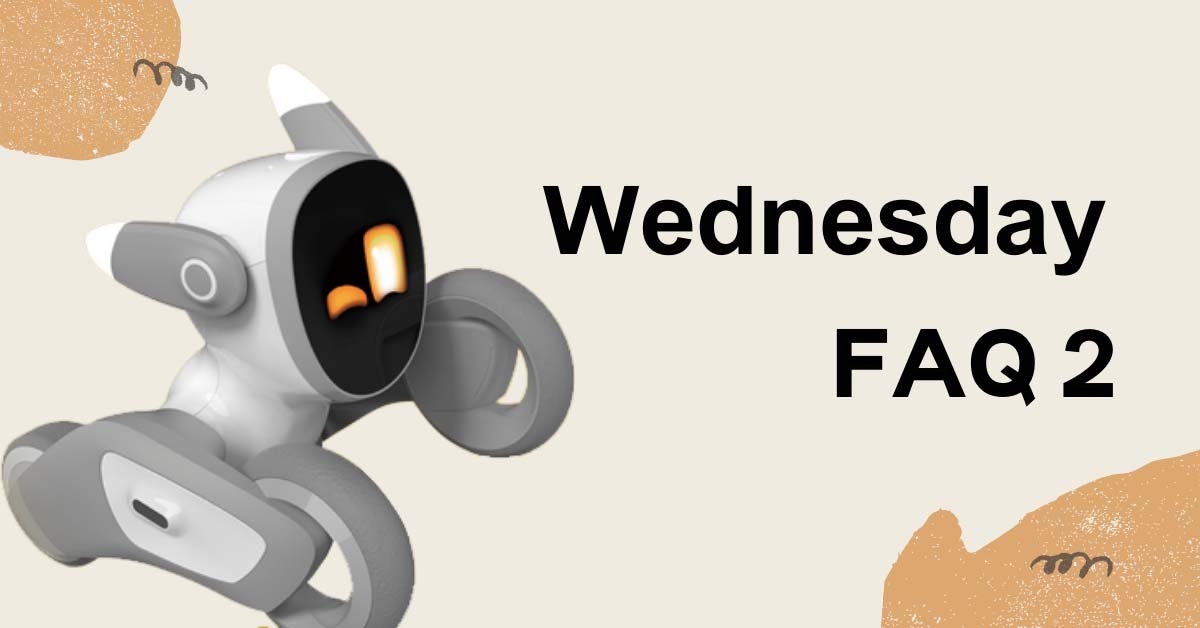 It looks like KEYi Tech want to do  a FAQ every wednesday (and obviously I missed the first one). We will have to wait if there is enough information around to get something new every week or if the information will be redundant.
1. What kind of internal storage capacity does Loona have?

CPU:Quad-core Cortex A53, 1.5GHz ,Dual-core BPU 5Tops Co-processor:Cortex M4, 100MHz Audio-processor:Dual-core DSP ,360MHz,HIFI Audio Engine Storage: LPDDR4 2GB(RAM), eMMC5.0 8GB(ROM)

2. Will Loona only be available in one color?

Currently, we are producing only one color, but we have accessories for decorative purposes.

3. I didn't see this in the FAQ, but will there be a Pledge Manager after the Kickstarter ends to add additional Add-Ons or increase our pledge?

We will use PledgeBox to manage the pledges after our campaign ends, and you will be able to add additional Add-Ons if there is inventory.

4. Can you call/train Loona to go by another name, or can you only call it Loona?

Unfortunately, Loona is the name used in the voice system for waking it up. Therefore you cannot change the name.

5. If you have two Loonas, would they play together?

Loona does not have this function at the moment. This is a great idea that could make it more fun. Loona has powerful sensors and excellent performance of offline processing capability. We will develop more interesting content and functions based on these advantages through continuous software updates.
(Source)
Wake Word: That contradicts an answer in another Facebook post, there was said they will try to make it possible to use another wake word. This should be possible as long as it is in the software and not hartcoded somewhere.
Also in one Facebook post in the official group it was said they will provide "3D models", whatever that may be. I asked if this means STL files for 3D printing, but so far I got no answer on that. I'll keep you posted.
Promoimage Loona FAQ Copyright KEYi Tech