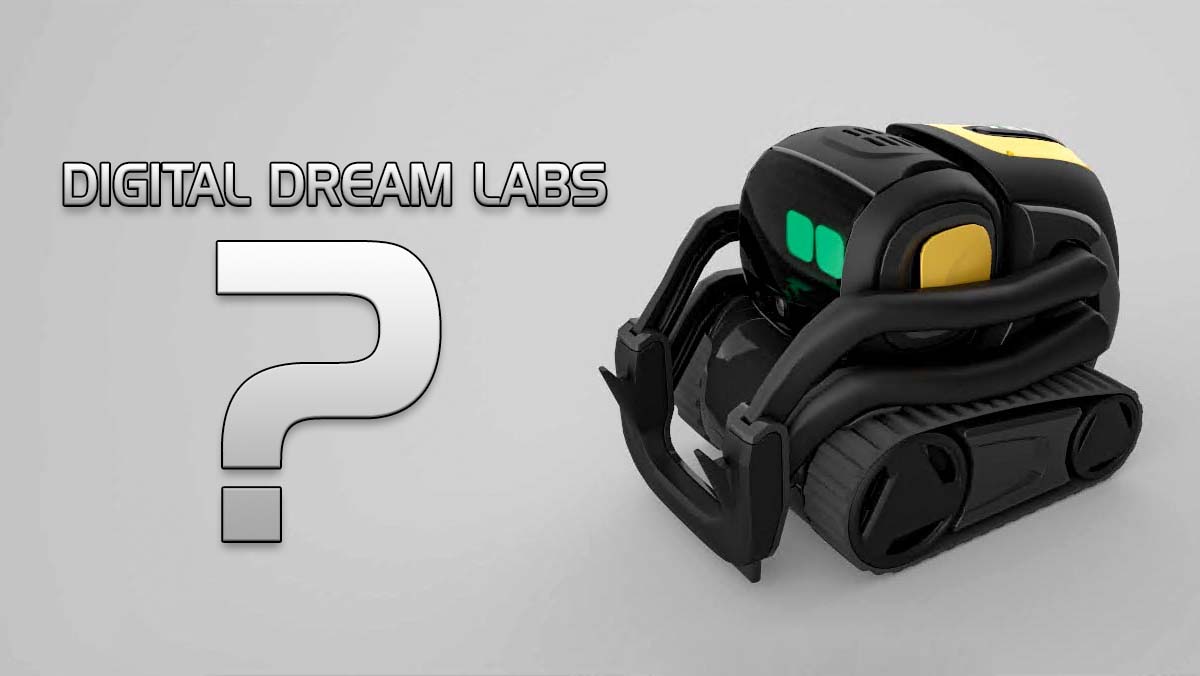 … but unfortunately also still the old CEO.
What am I talking about? There was a press release some days ago (thanks to Andy for bringing this to my attention), that you can read on prweb.com (I will copy and paste it below so it will be readable even if it vanishes from that website). Accoding to the article, that reads like the usual DDL hooray-PR stuff, the new President of Digital Dream Labs besides Jacob Hanchar is Richard Yanofsky, the co-founder and CEO of the Montreal/Hong Kong-based company Wowwee (they are around since the end of the 80s). That is known for multiple toy robots, for example the infamous Robosapien (actually mostly a simple remote controlled toy, despite some fuzz that was made about it), or a line of self-balancing robots on two wheels (those are actually quite nice and the balancing systems work amazingly well).
Basically I think it is a good idea to get someone into that company in a leading position that actually seems to know what he is doing from past experience.
But we also have to ask: Why would a pompous Hanchar with his overblown, boasting self-confidence allow to get another person that calls shots into his own company?
I am now getting clearly into assumption territory and I of course may be wrong here, but usually something like this happens if investors are unhappy with how a company works or is handling their money. In such cases they appoint new or additional CEOs or other high-level staff to see their interests covered better than by the old company leader, to protect their investments (a president can have different roles depending on the company, they may be additional CEOs or COOs). Do you remember the news that Hanchar had to sell his ice cream parlor?
I cannot actually know if something like this happened here, but it's not unrealistic to assume that. Or is it just another PR stunt?
DDL has immensly bad reputation scores with the Better Business Bureau and the fact that they are not able to deliver larger numbers of Vector 2.0s, that in addition seem to suffer from soft- and maybe even hardware problems (overheating, short running times, behaviour loops they cannot get out of, to name just a few) is public on the web on sites and social media that are not controlled by DDL. Despite all the PR boasting by DDL: if someone looks closely, it becomes obvious that they do not work reliably, act unprofessional towards the community or break promises (like international repair centers) – and their bad reputation gets badder every day. It's now nearly 22 months after the preorder date for Vector 2.0 and only small numbers were delivered so far and only to the USA. It is one year and four months after the delivery date that was originally promised by DDL. The promised "final" shipping date "before the end of Q3 2022" is nearly up and no hint anything actually will be shipped until the end of september. Add to all that the fact that now and then reports surface of DDL charging credit cards without authorization (most probably because of bad CRM systems) – and there is nothing more sure to damage your reputation than to take money from your customers you have no rights whatsoever to.
And then there was that Kickstarter years ago, and the Open Source Kit for Robots (OSKR) – that was financed through the campaign – is nowhere near the state they promised there, besides from unlocking robots it does not exist at all. They took the backer's money and did not deliver.
And did you all notice that Digital Dream Labs went into communications blackout lately? They do that every time something goes wrong. There are not even amateurish, cringey TikTok videos anymore. "There is something rotten in the state of denmark", to quote the bard. Either they have more bad news about Vector 2.0 that they do not want to share, and are desperately looking for a way to magically turn that into a positive PR announcement (in the likes of "unfortunately we have to postpone the delivery of Vector 2.0 to may 2024, but to compensate for that, every box will have an amazing, four-color photo sticker of Hanchar himself!"), or maybe Yanofsky already has started to reorganize the company.
I am sure we will know in the near future.
Below the quoted press release from prweb.com
PITTSBURGH (PRWEB) SEPTEMBER 13, 2022

Richard Yanofsky knows how to make robots into household names. His company, WowWee, has turned the dancing, kung fu-kicking biomorphic humanoid Robosapien into more than a toy. It's so smart that it's closer to a pet or mischievous younger sibling.

Now, the co-founder and CEO of Montreal-based WowWee will bring his expertise – with more than five million robots sold – to the fast-growing Pittsburgh startup Digital Dream Labs, home to the brilliant, playful Cozmo and Vector, and Overdrive robotic race cars.

"It's great to have someone with mass market experience join our team at Digital Dream Labs, says CEO Jacob Hanchar. "Robosapien remains the best-selling robot on the market to date."

Yanofsky is focused on creating "personality engines" for robots.

"Digital Dream Labs' technology has a natural language learning engine," explains Yanofsky. "It has the ability to see with 99.99% accuracy…There's nothing like the excitement of taking an inanimate object and animating it, giving it personality, bringing it to life."

Yanofsky will be President, along with CEO Hanchar, helping Digital Dream Labs grow its products.

"As founder of WowWee, we've had some major hits with Robosapien and Roboraptor, which are really at the forefront of consumer entertainment robotics," notes Yanofsky. "I think Jacob has come up with a simple, elegant and disruptive approach to bringing robots to life."

About Digital Dream Labs
With 3+ million customers, Digital Dream Labs (DDL) is an award-winning robotic AI companion company that develops engaging learning solutions and consumer robots for people of all ages — transforming the way science, technology, engineering, arts, and mathematics (STEAM) topics are taught, pre-K to adult — around the world. Makers of Cozmo, Vector, InfiniDrive, and Puzzlets, DDL is on a mission to produce Robots that make life easier and better regardless of who you are or where you are at in life. For more information, visit digitaldreamlabs.com.