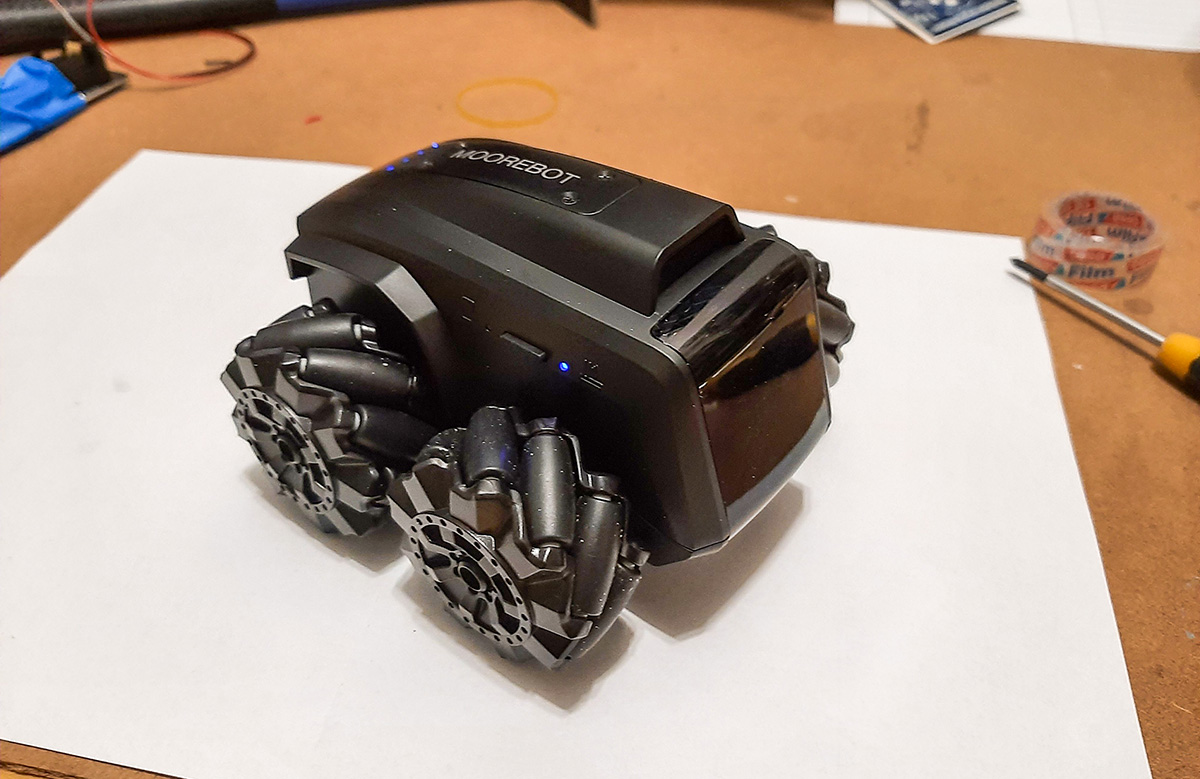 The Moorebot people said they do not implement SLAM and they let the Scout only run on two of the four cores of the ARM7 CPU because they fear heat problems.
I said they should just release two firmwares, one for people that want to use Scout as a toy, and one for developers.
But the heat problem is far worse than I thought:
Yesterday I took the scout off his charger for the first time in days to do some experimenting. Let me clarify this: He sat on his charger for many days doing nothing at all. I immediately noticed that the robot was warm, very warm. That really should not happen if Scout is completely inactive, only running his OS without actually doing anything.
So it looks like because of a design flaw regarding cooling/heat management and/or because of highly unoptimized code, the Scout has a heat problem, even if he does nothing. I can understand that this will become an even bigger problem if the CPU actually has to DO something, like SLAM. In addition to that heat  in battery-run devices always indicates wasted energy and wasted energy means shorter running times. And simply using the robot should not generate that much heat and certainly not just standing around idling. Edit: And my room temperature yesterday was around 18 to 19 degrees Celsius, I cannot imagine what will happen with a heat wave in the summer, when the room temp rises above 30 degrees Celsius.
This is bad.
I immediately removed Scout from his charger and let the battery run out.
When I find the time I will most probably dismantle Scout to have a look into it's innards and see if something can be done. I've modded Vectors with a heatsink on the CPU board in the robot's head and was able to lower the temperature significantly, maybe something similar is possible with Scout. But that – of course – is not something every user will be able to do.
Update: The CPU already has a heat sink as Colin Campbell discovered after dismantling his Scout: