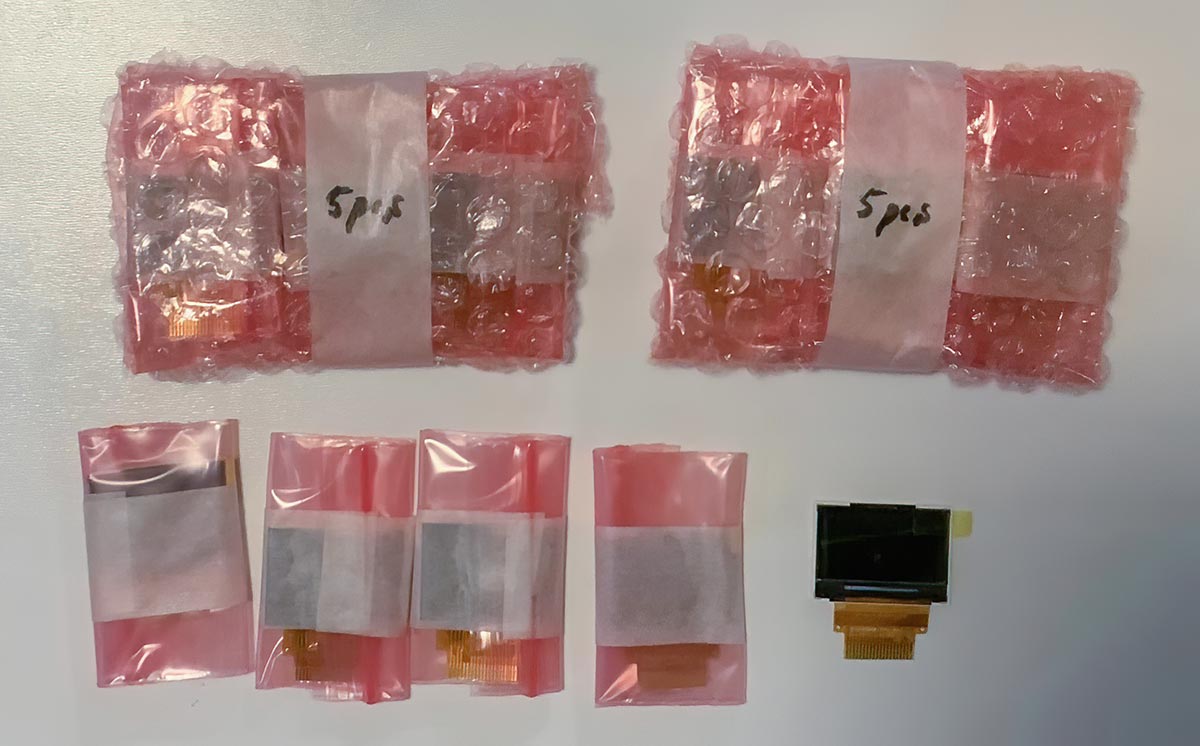 Update 17.07.2021: All displays are gone, none left!
Update 23.01.2021: There is way less demand than expected, so these now go out on a first come, first serve basis.
Okay, folks, after quite an ordeal with customs and DHL I've got 15 displays. One is for me, three are already locked up for people that asked early and first. The other eleven will be sent to european Vector owners that want one. One each.
Since there will be way more demand than supply and it may be somewhat unfair to do this on a first come, first serve basis, I most probably will do a draw that decides who get's one.
This is a purely private endeavour, I sell you this at my own expenses and make no money from it,  so I cannot and will not give any warranties. You will buy them "as is". If you buy one that is broken I cannot compensate you. That applies especially as it it possible that you break them when you install them. I ship them as I got them from Santek Japan. I will ship them as registered mail. That is insured up to 25 Euros, so if one gets damaged or lost there is some chance to get the money back, but knowing DHL they may try to wriggle out of it, it may take time and maybe the insurance money never is paid. I could price those possible problems into the displays, but that would make them way more expensive and I do not want to do that.
So if you order one you are aware that there may be insolvable problems leading to you losing your investment, e.g. if DHL screws up. If you do not want to take that risk, do not mail me to get one.
I can ship only to countries that are part of the european union, because the customs declaration is just way too much effort. So unfortunately no shipping to england or switzerland.
Payment will be done via PayPal friends and family money transfer. After I've got the money and an address, I will ship the display.
Since I am near a post office once a week, the packages will be sent once a week on thursday.
The displays will cost 30 Euros plus shipping to your country via registered mail, that can be tracked.
Once this post is published and you want a display you send a mail to display@thedroidyouarelookingfor.info stating you want one. You have two weeks to do so after the publishing timestamp. After the two weeks your name goes into a lottery that will be drawn by a random number generator. You will then get an email that you have won one, that you need to accept the terms in this post and that you will have to provide your address. (no longer a lottery, see update at start of post)
GDPR disclaimer: Email address and address will only be saved for the draw and the shipping of the displays, they will be deleted after that.
If you are not okay with any of the above terms please do not apply for a display.