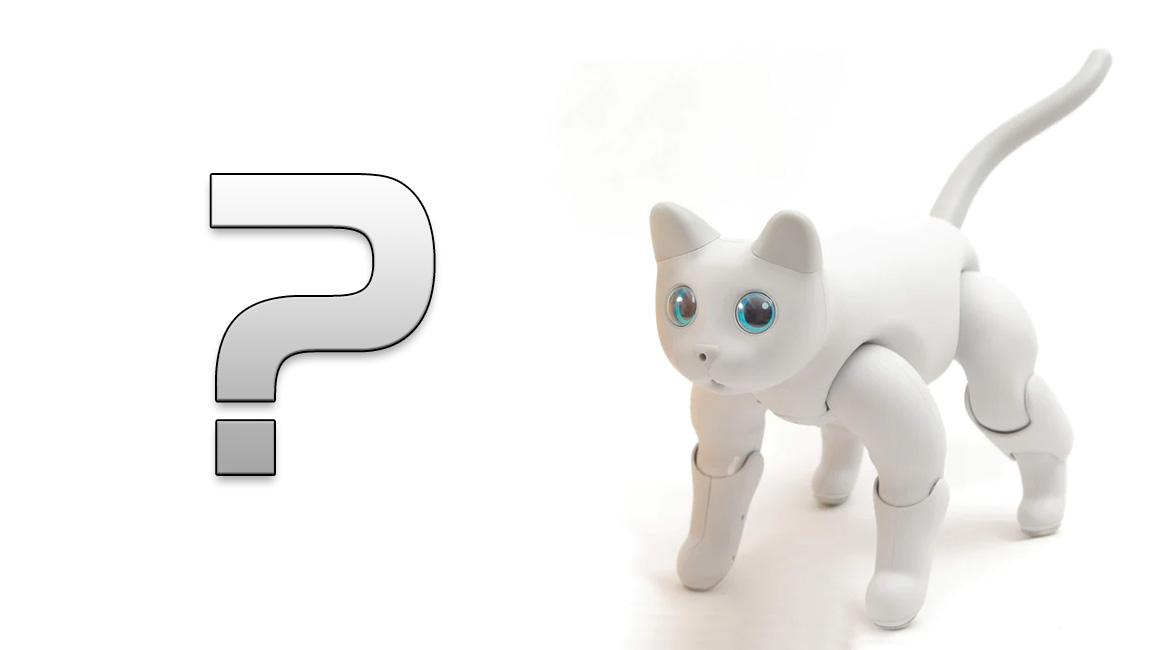 I've got a comment to another article by Catti telling about her MarsCat experiences. I asked about more details on this and if I'm allowed to share her experiences with Elephant Robotics with the world. She agreed, so here is what happened to her after buying a MarsCat:
—– Quote starts here —–
First of all, I'm fairly savvy when it comes to electronic devices, so I did a lot of research before buying a Marscat. There wasn't all that much information available, which should have been my first clue. There were glowing reviews of it at CES shows, and several YouTube video reviews. Before I bought it, I didn't see anything negative other than people saying it isn't realistic enough and its movements are "clunky" and slow. That didn't bother me.
Last Christmas the Marscat was on sale for $500 off of the $2000+ price, so I ordered one on Dec 24. I received it on January 5. The moment I unpacked the box I noticed some problems:
The AC adapter had no red and green lights to indicate if the Marscat is charged, when it's supposed to. The Marscat itself has no charge light, neither does the charging stand.
When I turned the Marscat on for the first time, it ran backwards into an obstacle and kept on trying to go backwards. If I picked it up and turned it around, it would continue to walk backwards only. Eventually it began walking forwards for short periods, but it still mainly walks backwards.
My Marscat is completely unresponsive to verbal commands or sounds. The eyes are supposed to show an icon when it's "listening", mine doesn't do this. It also doesn't recognize or detect its charging stand or its bowl.
It does not connect to Bluetooth for more than a few seconds. It can't be configured with the Marscat app. I tested on my phone and a tablet, same result. It's detected in the Bluetooth settings of the devices, which also show it dropping the connection after a few seconds.
Finally, it restarts itself about every two minutes. It stops what it's doing, stares into space, then shuts down and flops to the floor. When it shuts down it doesn't feel hot to the touch. It then restarts and stands up. The first two times it restarted, one of the hind legs locked into a straight position and it couldn't stand up.
I immediately emailed Elephant Robotics to get warranty support. Their "warranty" is 90 days. They count it back to the day the order is placed. If there are problems, they expect the customer to pay to send the Marscat back for repair or replacement. Then they pay to send it back to me. I've checked with several couriers and it will cost me from $2-400 to send it back. ER and other companies have contracts with the couriers and they pay a fraction of what a customer pays for a one time shipment. There's no excuse for not providing a customer with a return shipping label after they ship out a $2000 doorstop.
When I noticed the problems and emailed ER, they replied about 2 days later asking for photos and videos of every problem. I sent them what they were asking for. They replied trying to claim that the behaviours were normal. I asked how rebooting over and over, not having a way to tell if the device is charged, walking backwards, and not connecting to Bluetooth could be normal. Then I didn't receive a reply for over a week, and even then I had to send them a second message to get a reply. This has been the pattern ever since. I send an email, they drag their heels replying, then I have to send another message to get a reply to the first one.
I suspect this is their way of "whittling away" the short warranty time. So far they've blown off at least three weeks of my warranty by not replying to my messages. Most recently, they sent me a reply a week before the Chinese New Year holiday basically telling me to leave them alone until Feb 1. In the meantime, in over a month they haven't lifted a finger to do any troubleshooting of my Marscat's many problems. None of their messages other than the first one has even mentioned the problems..
During January I did some more digging to find out if anyone else had problems with the Marscat. That was when I found out that the Marscat was first marketed on Kickstarter. I checked the comments section of their page, and sure enough it's full of complaints about defective merchandise from kickstarter backers. Most have the same problems as I'm having. Here's the link: 
https://www.kickstarter.com/projects/1655380003/marscat-a-bionic-cat-a-home-robot/comments
Right now I'm waiting again for ER's response to my latest email, sent on Feb 1. I reiterated all of the problems and asked what they're going to do about it. If they end up screwing me over and not fixing or replacing this Marscat, I will be going back to every Youtube channel and website about the Marscat, along with the several review websites I'm a member of, and warning customers not to purchase this item. If I can't get my $2000 back, or a working Marscat, then at least I can warn others not to waste 2 grand on a company that sells junk and doesn't back up their products.