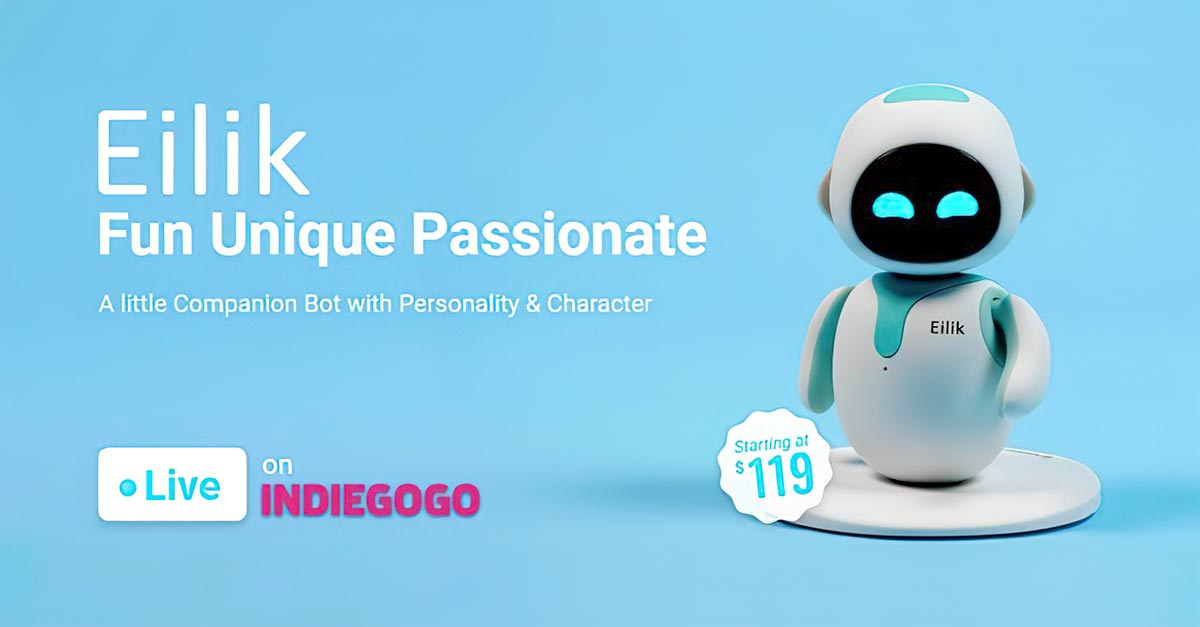 The Kickstarter campaign for Eilik, the adorable dektop pet, closed successfully yesterday (december 29th 2021). The campaign raked in 6064614 HK$, that's close to 778000 USD or 688000 Euros.
But if you missed the deadline for the Kickstarter campaign, you still have the option to preorder an Eilik via the newly set up Indigogo page. Pricing there is 105 Euros or 120 US Dollars.
In the last weeks the people from energize labs pumped out some promotional videos and those were quite amazing, despite their simlicity. DDL could learn a lot from them when it comes to advertising.
Update: In a Facebook poste Energize Labs announced that indiegogo preoders will be shipped in may. So at the moment it looks as if they are right in time, but with the current chip and electronics shortages you should be aware that it may take longer.
Eilik promo graphics copyright Energize Labs